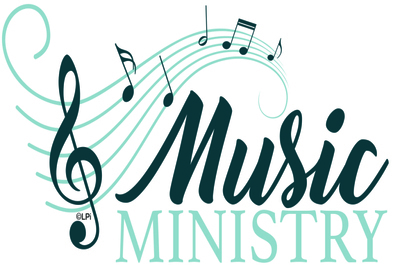 "The musical tradition of the universal Church is a treasure of inestimable value, greater even than that of any other art... it forms a necessary or integral part of the solemn liturgy... [especially in accord with]: beauty expressive of prayer, the unanimous participation of the assembly..., and the solemn character of celebration. In this way [song and music] participate in the purpose of the liturgical words and actions: the glory of God and the sanctification of the faithful." - Catechism of the Catholic Church nos. 1156, 1157
As St. Augustine wrote: "The one who sings, prays twice." The relationship between worship and the arts in the Catholic Church is inseparable – this is especially true of sacred music. The quality of joy and enthusiasm which music adds to community worship cannot be gained in any other way. It imparts a sense of unity to the congregation and sets the appropriate tone for a particular celebration.
If you have a gift to sing or play an instrument (no matter how developed), we welcome you and hope you will join us in "lifting up praises to the Lord" Psalm 148.
Please share your musical gifts with your parish community! We strongly encourage you to share your interest by contacting us.