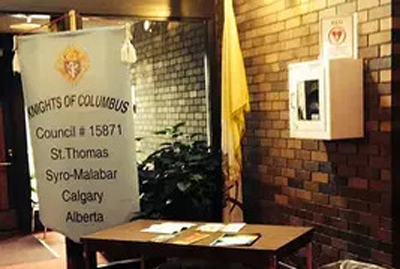 St. Thomas Syro-Malabar Council #15871 - Calgary, Alberta
The Knights of Columbus is a Fraternal Organization and membership is open to practical Catholic gentlemen in union with the Holy See who shall not be less than 18 years of age on their last birthday. A practical Catholic is one who lives up to the Commandments of God and the Precepts of the Church.
Regular meetings take place on the second Sunday of every month after the Holy Mass. After each meeting there is a time for fellowship. These meetings are open to members only.
If you are interested in becoming a member, or would like more information about our council, please contact